OUR COMPANY
Welcome to the first soap factory in Greece.
Papoutsanis is a leading Greek manufacturer with a rich heritage and one of the largest manufacturers of soap and liquid cosmetics in Europe with over a hundred million products made per year. Holding the largest integrated production unit in the Balkans, with one of the most sophisticated technologies, it generates innovative and state-of-the-art products from raw materials that raise the bar of quality in both Greek and international markets.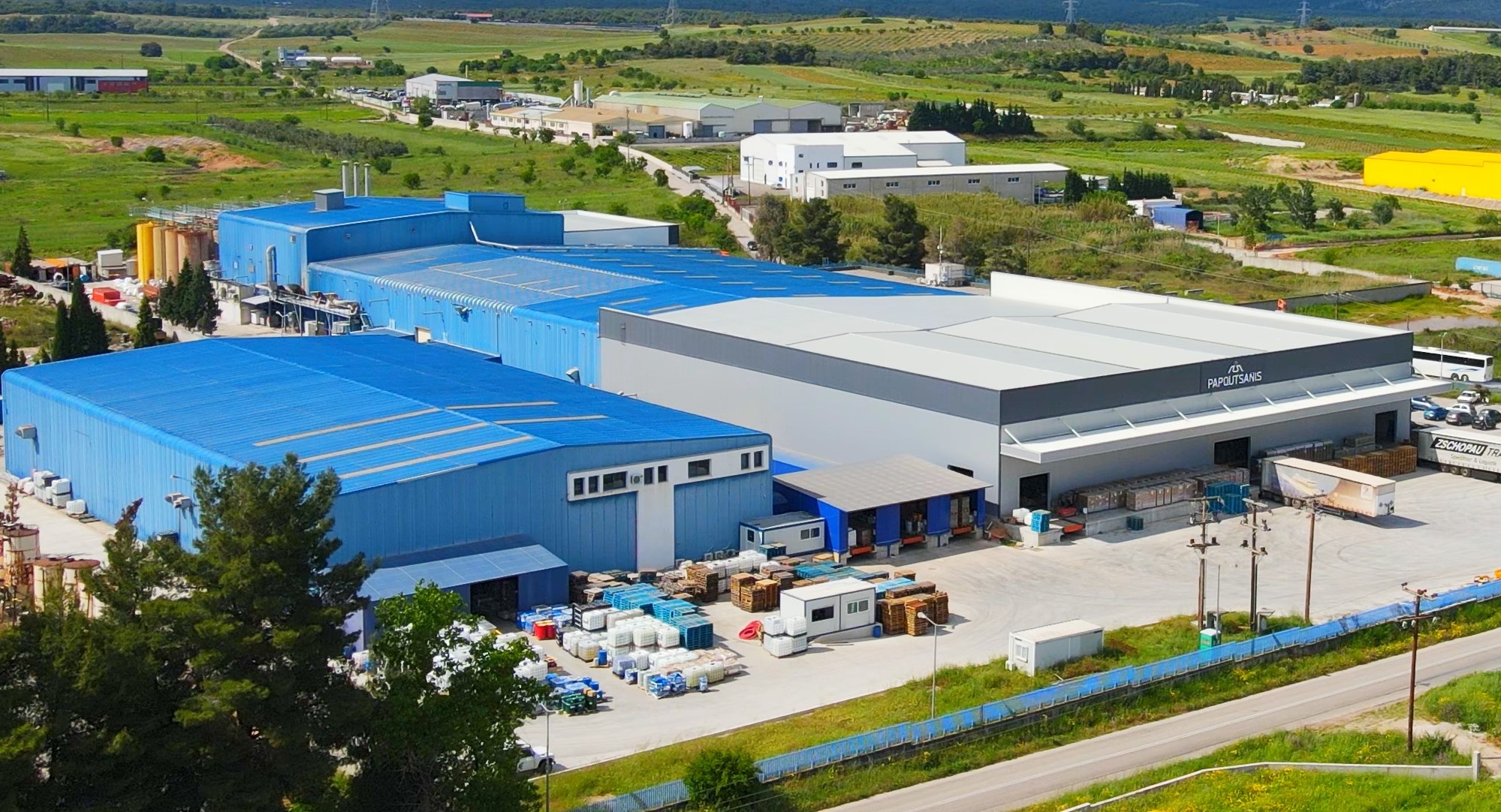 Paying respect to its glorious past combined with 150 years of high-end technology expertise and its ongoing market presence, the company plans its future steps through a strategic business plan, based on four primary units:
Own Brands (such as KARAVAKI, Natura, Aromatics) and Selective Distribution Products (OLIVIA).
Hotel Amenities that hold a leading share in the Greek market and existing collaborations with international hotel chains and the biggest multinational hotel-supply industries.
Third-Party and Private Label Manufacturing for international suppliers and retailers.
Specialized Soap Noodles for its industrial clientele.
The contemporary and extrovert profile of Papoutsanis company grows its activities beyond borders, with an ever increasing presence in more than 25 countries all over the world. Exports include Europe, America, Asia and Oceania, accounting for over 40% of company sales and creating a sound value for the Greek economy.