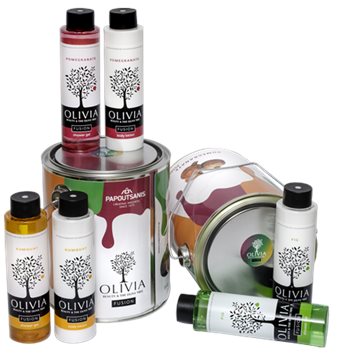 19-12-2013
Merry Christmas and a Happy New Year
This Christmas PAPOUTSANIS will pamper you with their new line OLIVIA FUSION.

We have created the "youthful", "joyful", "vivid", "positive", "contemporary" extension of the generic premium Olivia Personal Care Line.

By maintaining the roots of its tradition and heritage we added new natural ingredients to Olivia Line. From the Greek nature and culture we have adopted the beneficial properties of Pomegranate thanks to its antioxidant substances, the moisturizing properties that rejuvenate the skin pores of Fig and the extra moisturizing properties of Kumquat.

Welcome 2014 with the new Olivia Fusion products created from the beautiful natural treasures of our land.

Merry Christmas and a Happy New Year!