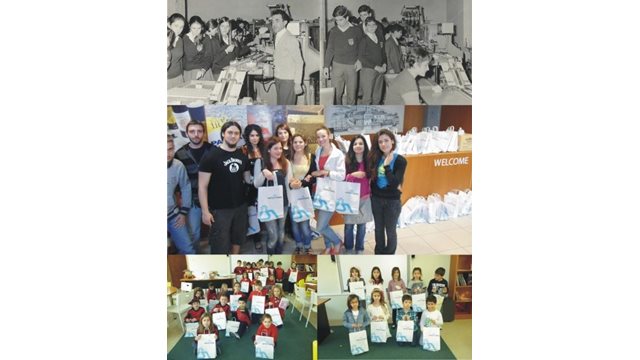 PAPOUTSANIS's corporation has been welcoming students since 1970 informing them about Soap production facilities, manufacturing procedures and how we comply with the Environmental legislations for a healthier environment.

The last year and a half we had almost over 500 students who visited our state-of-the-art new plant and we believe that the number will keep increasing.

We Invest in corporate social responsibility as intermediaries in providing knowledge to young people since they will be our future.

We will continue to embrace education and we endeavor to become an important player in the business field so as to provide new job positions and develop our production contitions for greater protection of nature.