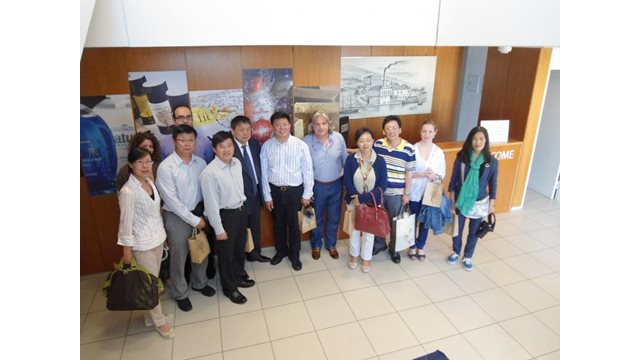 22-05-2012
Visit from Chinese Media Representatives
On 22nd May 2012 Media Representatives visited our country, in cooperation with the General Secretariat Media of Greece.

Their aim is to highlight Greece and the olive oil that we produce in their country.

They only visited a large Greek olive oil factory and our company in order to observe the production process of soap and other cosmetics that are produced from olive oil and olive extracts.


We would like to thank:

Mr. Shi Min – Deputy Editor-in-Chief of China National Radio, Head of the delegation

Ms. Zhang Xiaobei – Deputy Editor-in-Chief of Study Publishing House

Ms. Zhang Yanping – Senior Journalist of Domestic Department of Xinhua News Agency

Mr. Xiao Zhiyuan – President of China Aviation Journal

Mr. Qin Xingang – President of Yunnan Provincial People's Radio

Mr. Cui Jie – Deputy Editor-in-Chief of Liaoning Daily Group

Mr. Wang Baohua – Director of General Office of All-China Journalists Association

Ms. Wang Lin – Cadre of International Liaison Department of All-China Journalists Association


We would also like to thank Ms. Kostoula who is our representative from the Secretariat of Media here in Greece, for organizing their enjoyable visit to our premises.