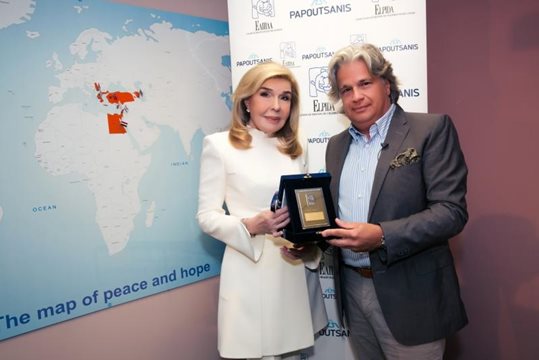 30-10-2015
PAPOUTSANIS S.A. is a new ally of ELPIDA Association
PAPOUTSANIS S.A. is a new ally of ELPIDA Association.

PAPOUTSANIS provides liquid hand soap and shower gel & shampoo for free to cover the needs of the children, parents and personnel of the Oncology Children's Hospital "Marianna V. Vardinoyannis-ELPIDA".

PAPOUTSANIS S.A. will also release a new cosmetic line for children dedicated to ELPIDA in 2016.

Mr. Joakim Tzoumakis received an honorary award on behalf of PAPOUTSANIS S.A. presented by Mrs. Marianna V. Vardinoyannis.